Savor delicacies from the gourmet hotspot of Hokkaido with all five senses.
A wide range of dishes made with carefully selected ingredients.

We want our guests to enjoy delicious local delicacies,
so we serve cuisine made with local seasonal ingredients from Noboribetsu and Hokkaido based on the concept of "Jibie."a
Enjoy the feast of your dreams with choice ingredients only possible in a gourmet hotspot like this.
DINNER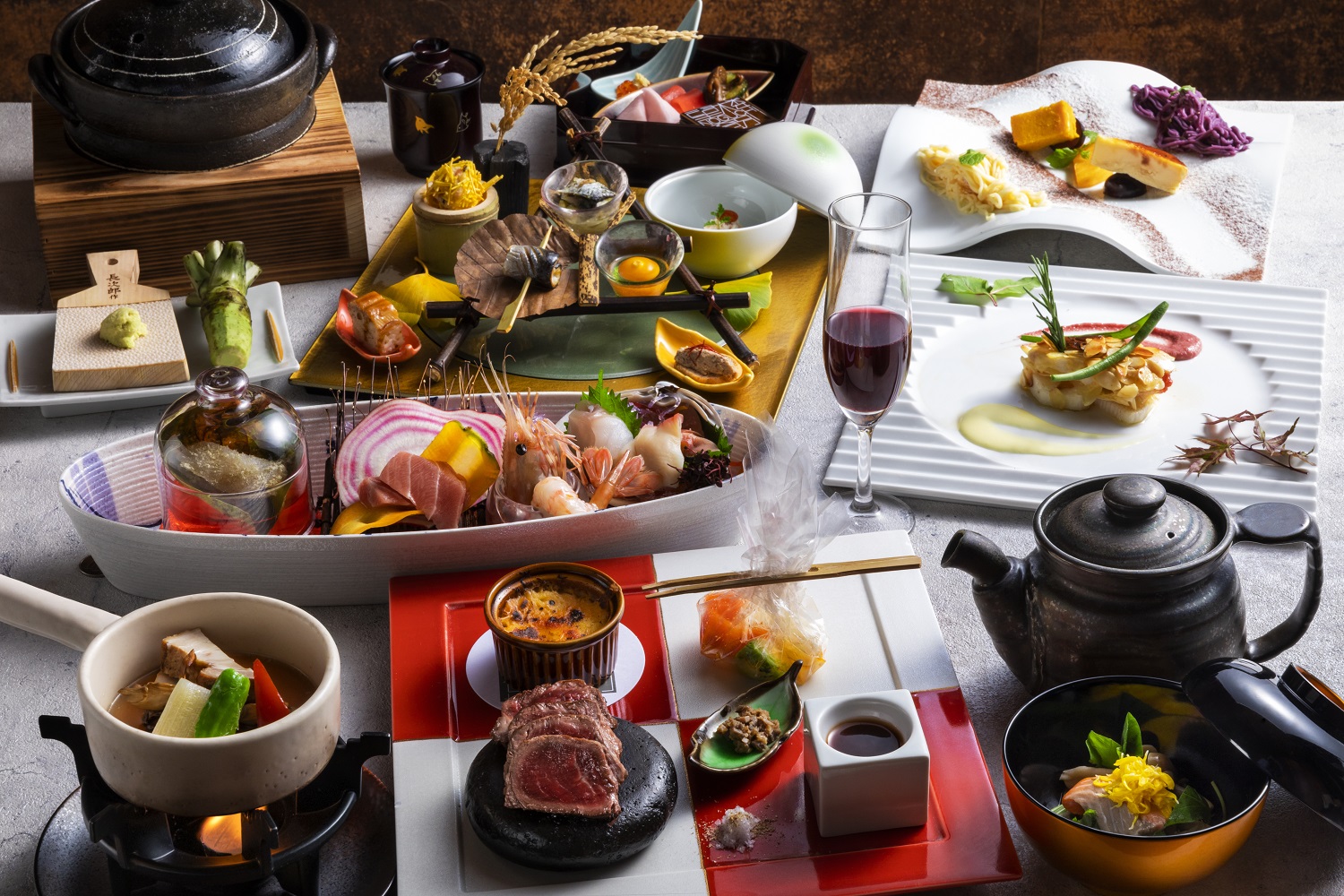 Japanese-western kaiseki cuisine combines Japanese and French styles to bring out the best in the ingredients
The concept of "hikizan" (subtraction) in Japanese cuisine discards anything unnecessary, and the French concept of "nouvelle cuisine" respects tradition while bringing in new ideas. The Japanese-western kaiseki cuisine combines these concepts and uses cooking methods that bring out the flavors of the seasonal ingredients from Hokkaido.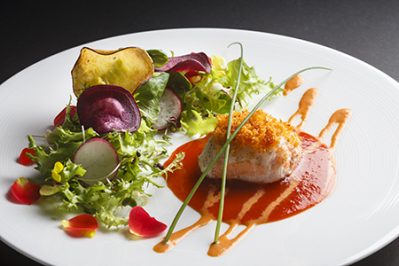 Must-Try Dish
Shizakana made from Hokkaido's leading brand name beef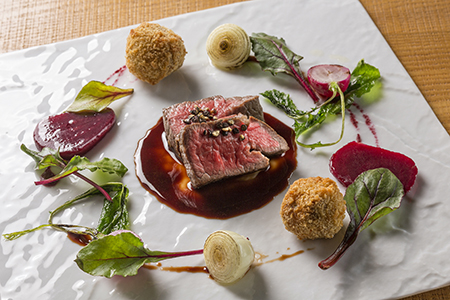 Seasonal sashimi served with Noboribetsu-grown wasabi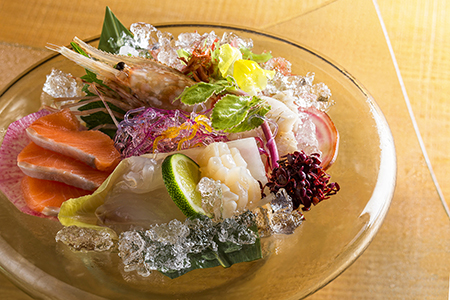 Kettle-cooked Yumepirika rice grown in Hokkaido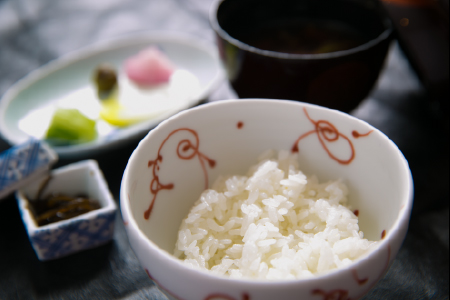 Winter 2020-2021 Kaiseki Dinner Course~Greetings from Warm Oasis in Snowville~ Bourou NOGUCHI Noboribetsu
Aperitif (Bourou Original Cocktail)
Blush on the Cheeks
wild strawberry liqueur, cidre (sparkling apple wine)





Zensai (Appetizer)
Chicken Soy Milk Hot Pot
Deep-Fried Five-Ray Yellowtail with Shiso Leaf and Pickled Plum Paste
Japanese Scallop Ravioli
Snow Crab Temari-Sushi*
Lily Bulb in Lemon Soup
Canard Pastrami with Burdock Red Wine Stew
Baked Apple Uncured Ham Roll with Yuzu-Kosho*
Snowy Mousse with Sake Lees and White Sesame

Temari Sushi: Temari(the traditional Japanese thread ball)-shaped sushi ball
Yuzu-Kosho: piquant and salty Japanese condiment containing Japanese Yuzu citrus and green chili


Saki Wan (Bowl Dish)
Steamed Eddoe Cake and Potage-Style Soup
Eddoe (tropical starchy root), minced chicken, Ume-Fu*, Komatsuna leaves, Yuzu citrus

Ume-Fu: Fu is traditioal Japanese gluten cake. Ume-Fu is Fu with the shape of Ume the Japanese apricot flower.
Komatsuna: Japanese mustard spinach

Otsukuri (Sashimi Dish)
Sakhalin Surf Clam with Yuzu Miso* Sauce
Three-Striped Rockfish with Irizake*
Okhotsk Botan Shrimp with Tosa Shoyu Sauce*
Tuna with Tosa Shoyu Sauce
Kelp-Flavored Hokkaido Flathead Flounder with Tosa Shoyu Sauce

Yuzu Miso: Yuzu-flavored soy bean paste
Irizake: concentrated Japanese Sake seasoned with pickled plum
Tosa Shoyu: soy sauce flavored with bonito broth

Nakazara
Pacific Cod and Mushroom Risotto Viennoise Style
with Vermouth Sauce
leek fritter, herbs, tomatoes, spinach powder, vermouth


Shiizakana (Main Dish)
Hokkaido Wagyu Beef Stone Grill
and Pork Confit with Sauce Hollandaise
Honeyberry Salt, Red Wine Sauce, Soy Sauce & Wasabi, Whole Grain Mustard


Shokuji (Rice Dish) and Tome-Wan (Soup Dish)
Yumepirika* Rice Freshly Cooked with Traditional Rice Pot

Blended Miso Soup
foxtail-millet Fu(gluten cake), dried seaweed, scallion

~Chef's Special Homemade Pickles Trio~
Koji(rice mold)-Pickled Cabbage with Ginger
Cucumber Kimchi
Chokeberry-Flavored Chinese Yam

Wasabi Kombu* from Fujisaki Wasabi-En*

Beef Shigure-Ni*

Yumepirika Rice: Hokkaido-brand rice, No.1-ranked in Japan for eight consecutive years.
Tosa Style Sweet Chili: Shishito (sweet chili) tossed with dried bonito flakes.
Wasabi Kombu: specialty of Noboribetsu, green horseradish and kelp boiled down in sweetened soy sauce.
Best friend with rice and Japanese sake.
Fujisaki Wasabi-En:
Shigure-Ni: Seafood or meet simmered and flavored with soy sauce, mirin(sweetened Sake), and ginger

Dessert
Tiramisu with Hokkaido Mascarpone Cheese
Crêpe Suzette with Orange Sauce Country Style
Rich Vanilla Ice Cream
Chocolate Salami
marshmallow, pine nut, dried fruits

Bourou NOGUCHI Noboribetsu Original Blend Coffee
Darjeeling Tea
Roasted Green Tea Latte with Noboribetsu Mil




BOUROU NOGUCHI NOBORIBETSU
※Please note that the menu items of dinner course are subject to change according to the availability.

BREAKFAST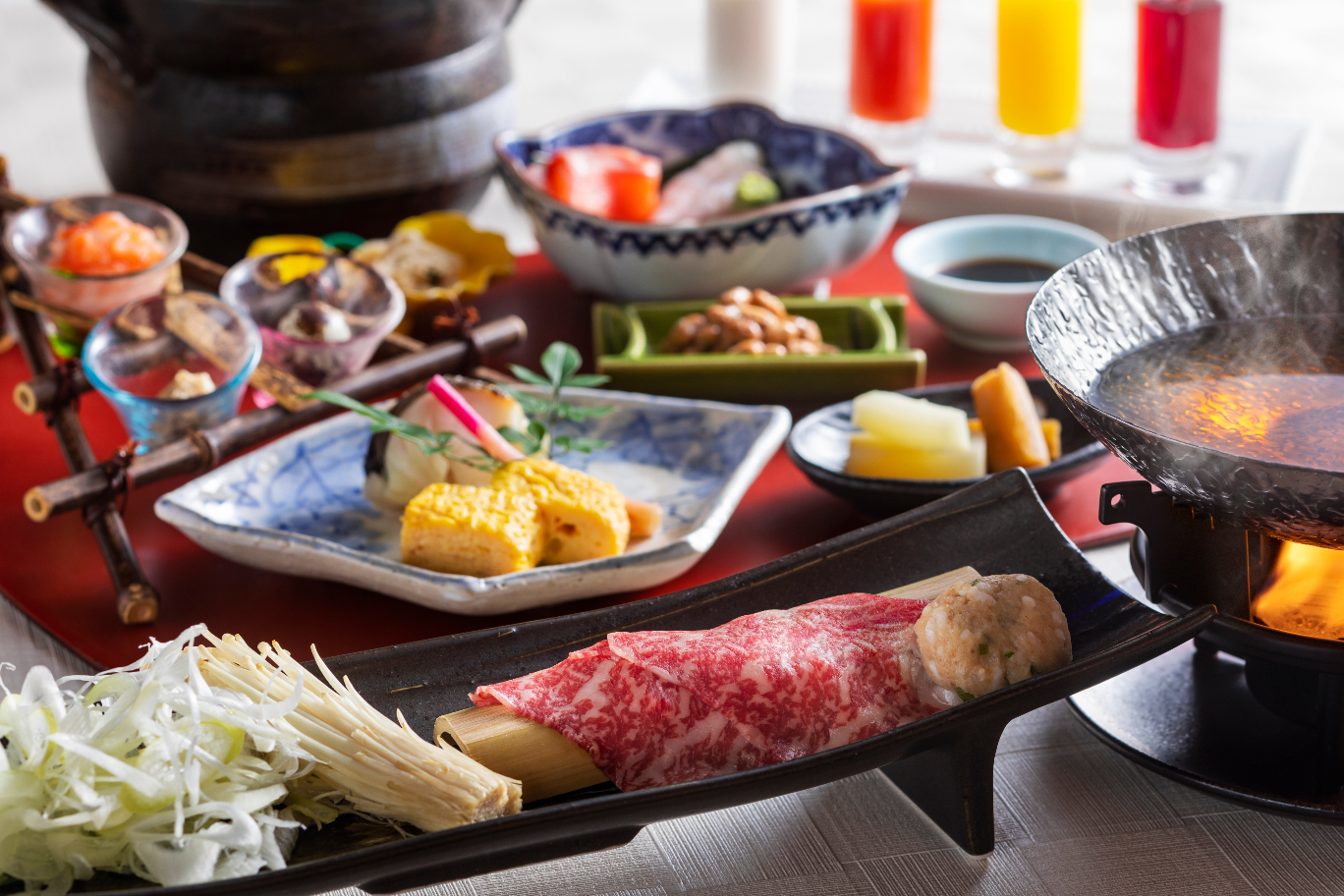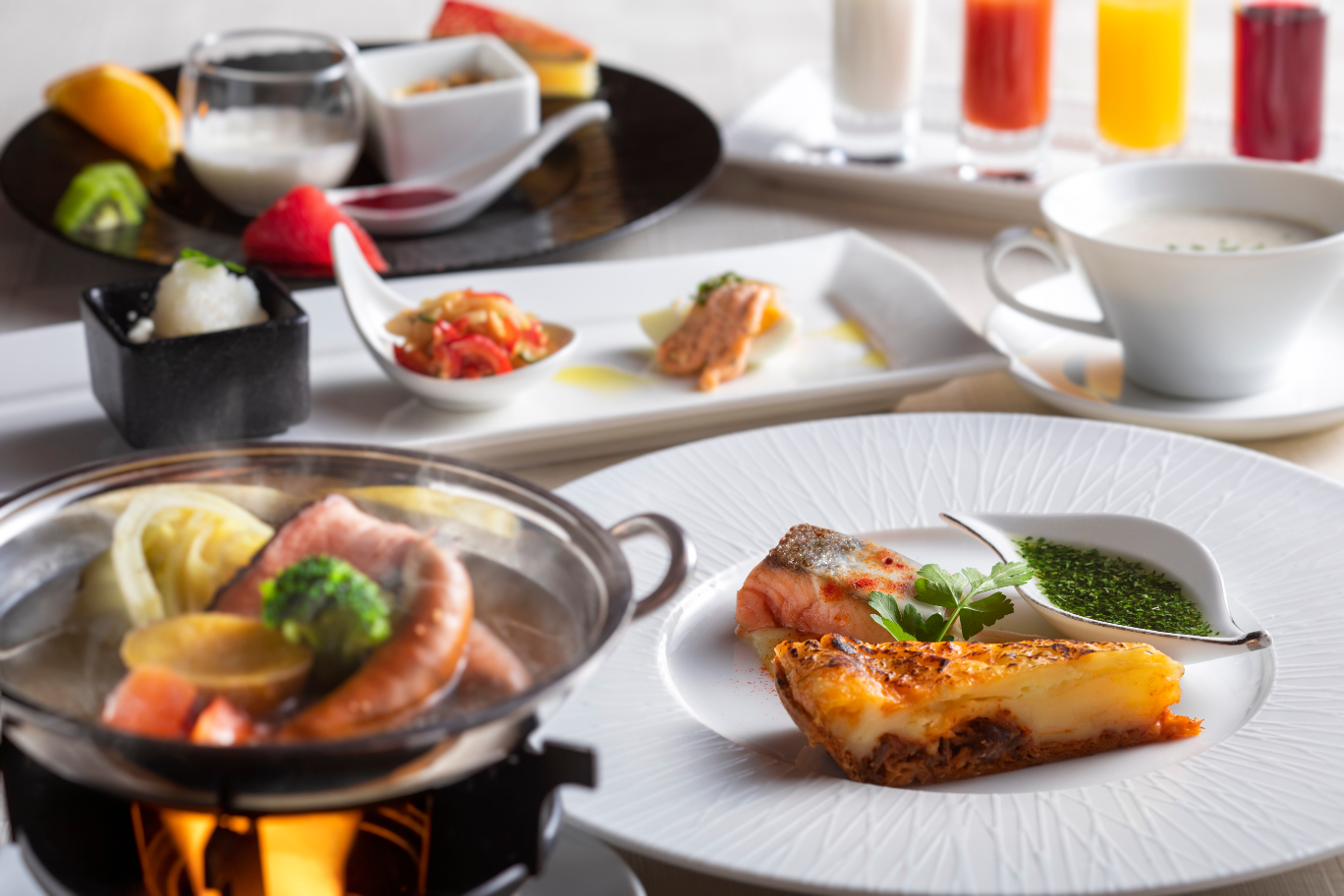 Breakfast prepared with careful attention to the ingredients and cooking methods makes a fitting end to your stay
Choose from Japanese cuisine with kettle-cooked rice and a range of complementary side dishes, or western cuisine with fresh-baked bread and meat dishes made from brand name Hokkaido beef.