Savor delicacies from the gourmet hotspot of Hokkaido with all five senses. A wide range of dishes made with carefully selected ingredients.

We want our guests to enjoy delicious local delicacies, so we serve cuisine made with local seasonal ingredients from Noboribetsu and Hokkaido based on the concept of "Jibie."a Enjoy the feast of your dreams with choice ingredients only possible in a gourmet hotspot like this.
DINNER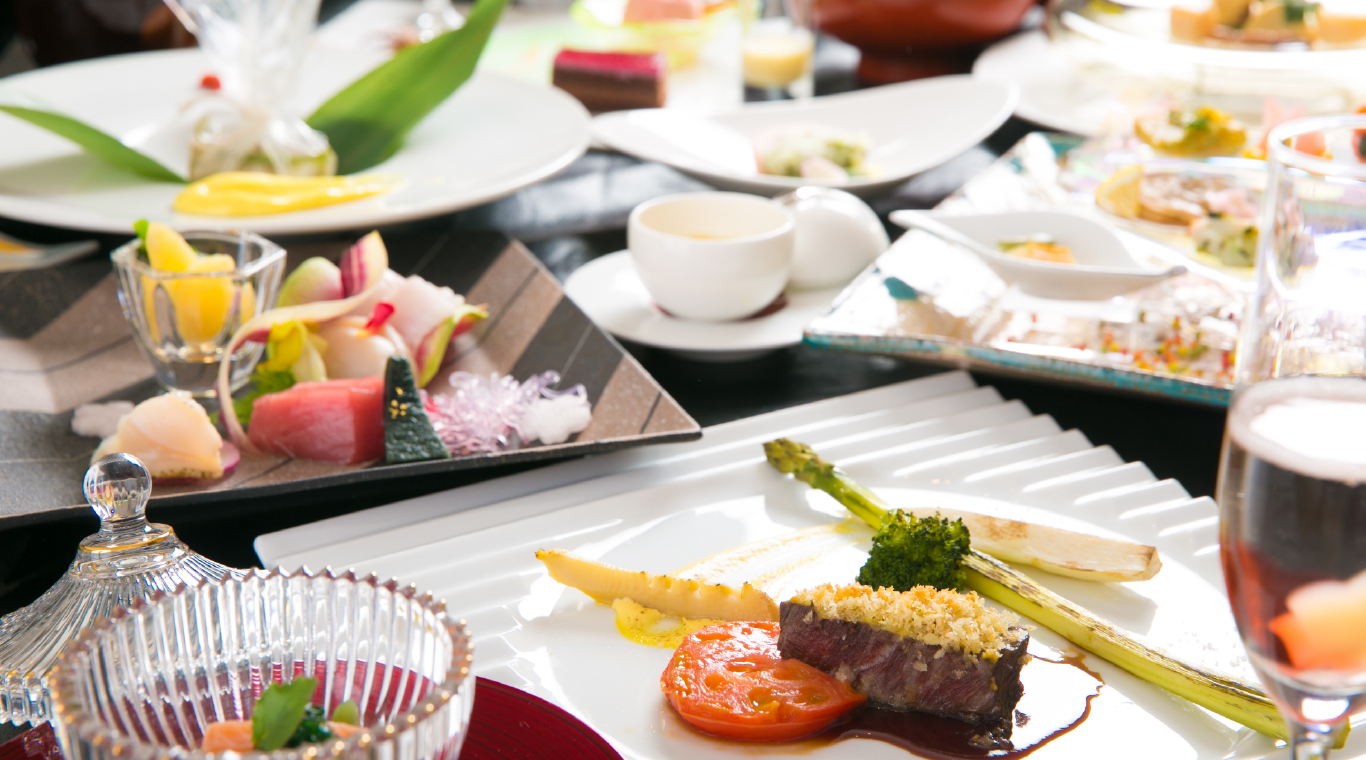 Japanese-western kaiseki cuisine combines Japanese and French styles to bring out the best in the ingredients
The concept of "hikizan" (subtraction) in Japanese cuisine discards anything unnecessary, and the French concept of "nouvelle cuisine" respects tradition while bringing in new ideas. The Japanese-western kaiseki cuisine combines these concepts and uses cooking methods that bring out the flavors of the seasonal ingredients from Hokkaido.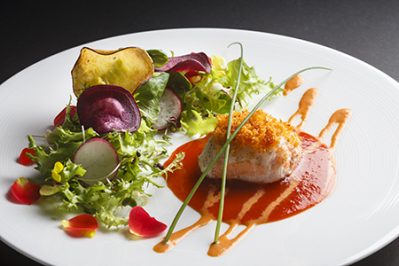 Must-Try Dish
Shizakana made from Hokkaido's leading brand name beef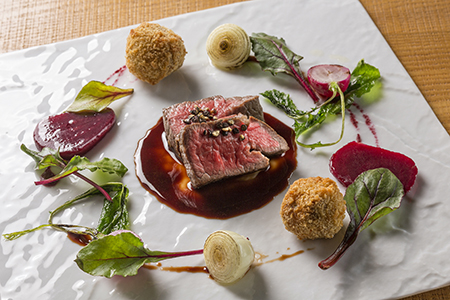 Seasonal sashimi served with Noboribetsu-grown wasabi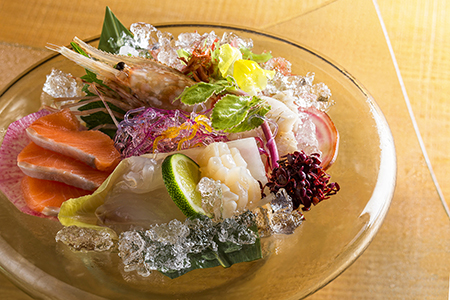 Kettle-cooked Yumepirika rice grown in Hokkaido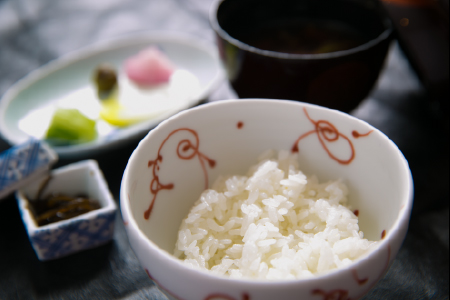 BREAKFAST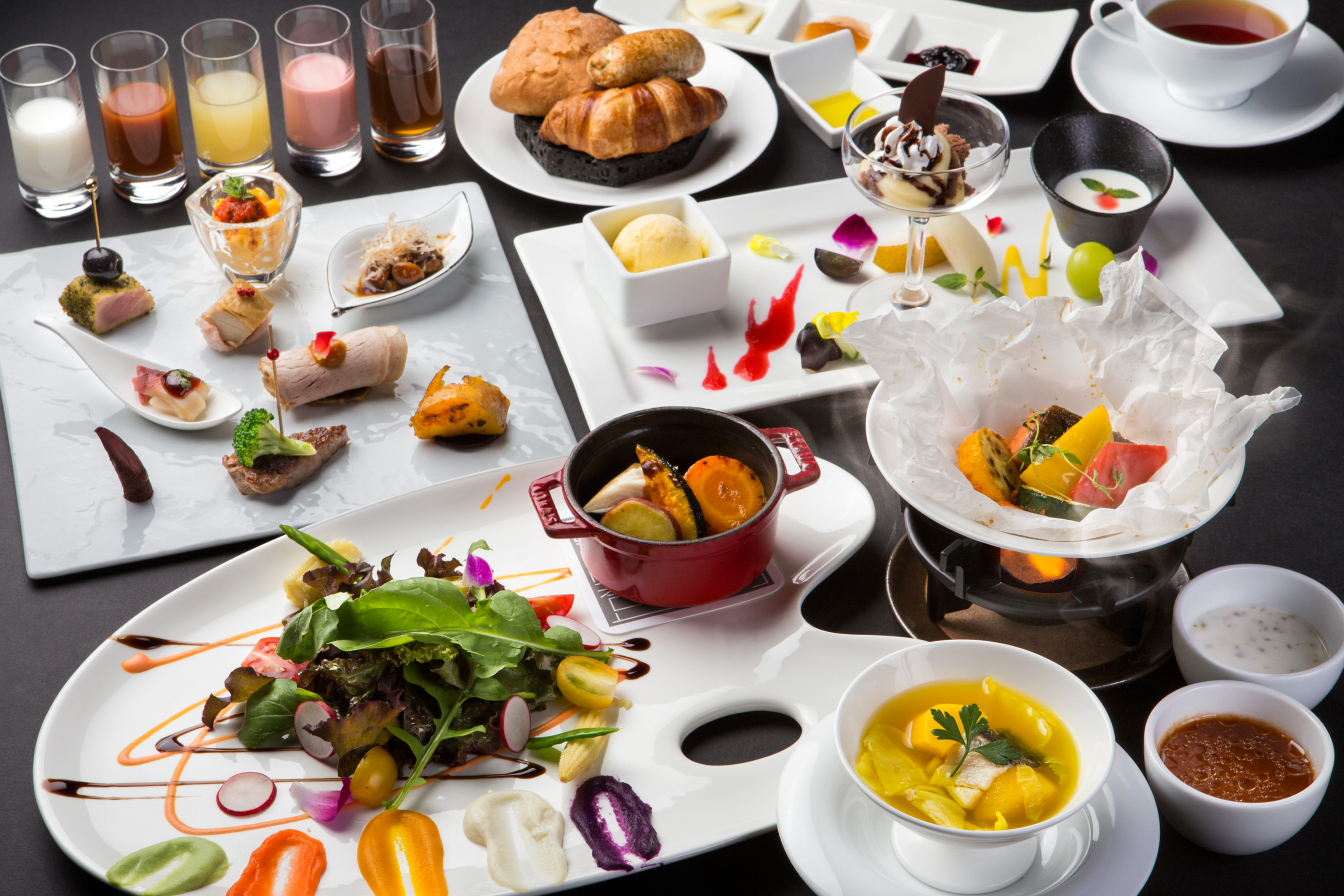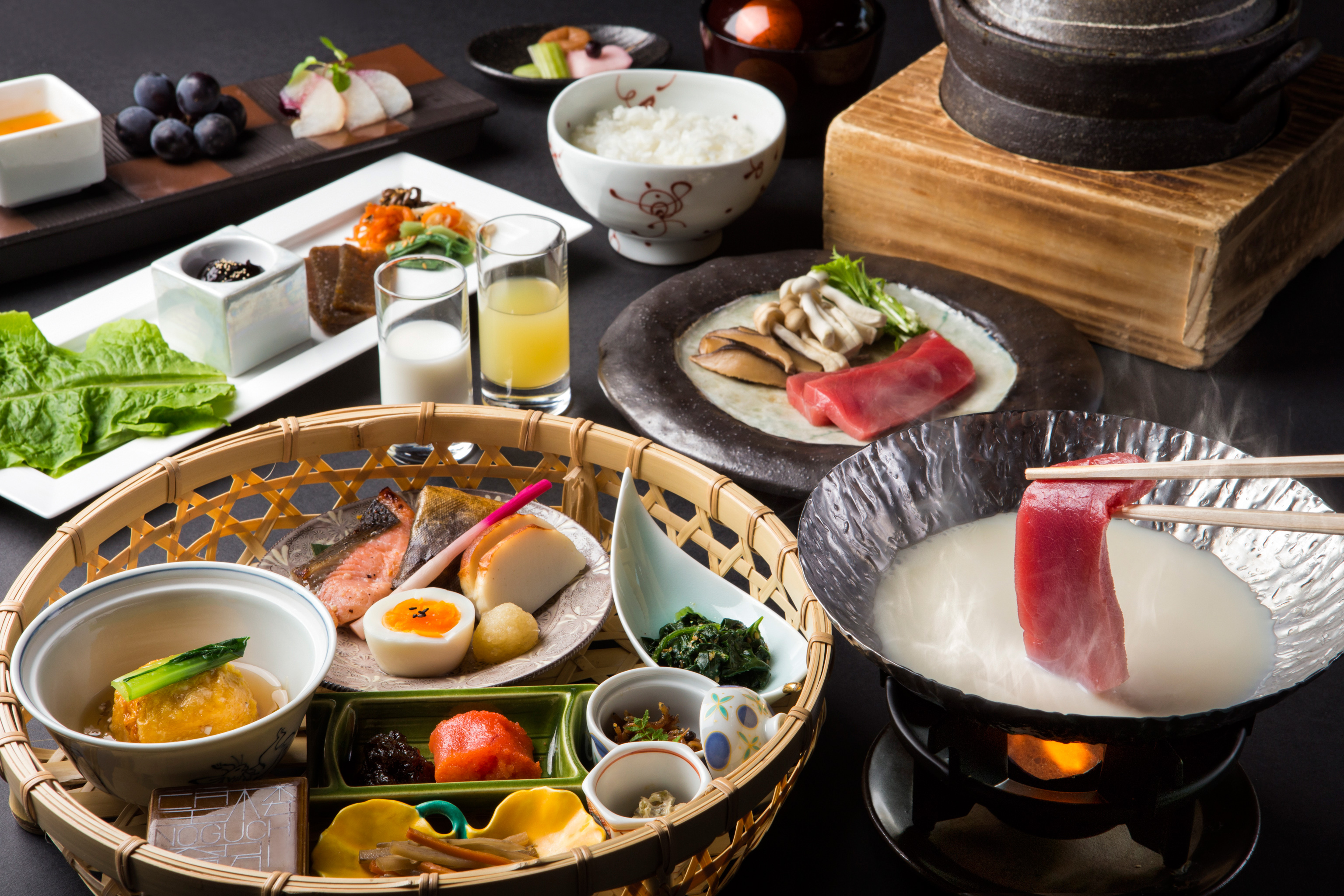 Breakfast prepared with careful attention to the ingredients and cooking methods makes a fitting end to your stay
Choose from Japanese cuisine with kettle-cooked rice and a range of complementary side dishes, or western cuisine with fresh-baked bread and meat dishes made from brand name Hokkaido beef.