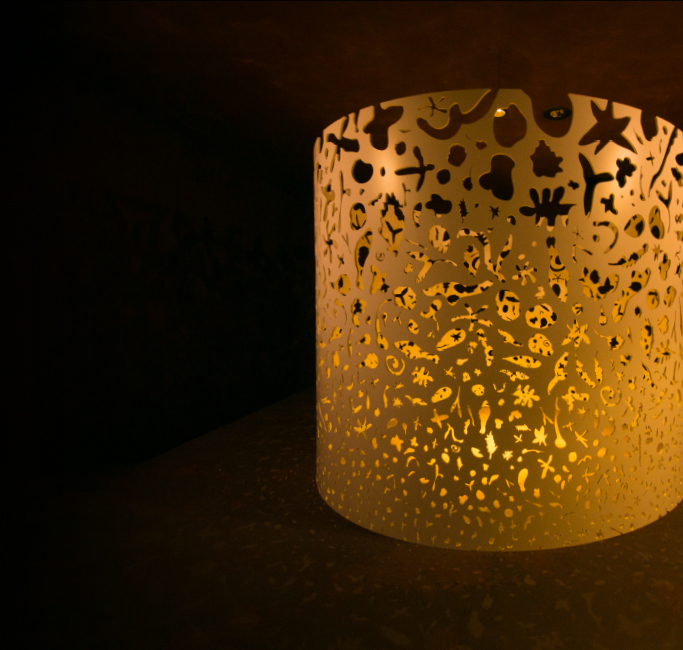 Modernism Meets Japanism
After more than 160 years of Noboribetsu Onsen's developments as one of Japan's beloved hot springs,
BOUROU NOGUCHI NOBORIBETSUhas rewritten its history by designing your stay in Noboribetsu stylish
and relaxing with contemporary western refinement and Japanese elegancethroughout the property.
Our guest suites feature Onsen baths with Noboribetsu forest views, fine Japanese Kaiseki dining with
the essence of western cuisine, and above all, the atmospheric ambiance worthy of Japan's leading
Onsen has welcome you.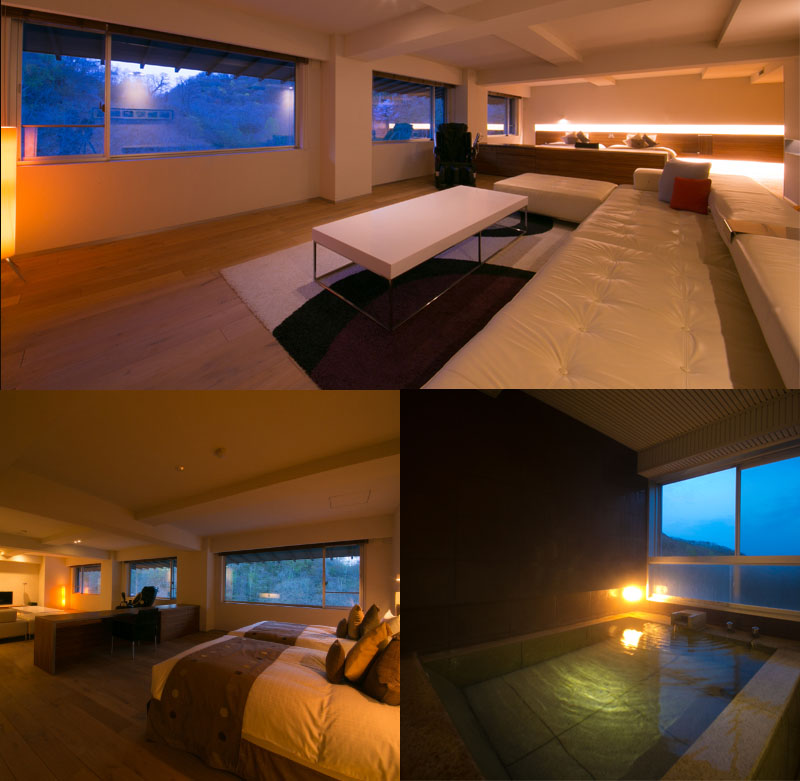 We are delighted to invite you to the world of first-class relaxation.

Take off your shoes, leave the bustles of the city around you behind and look up.
Once you step into the room, time stops. Then you find a little expectation to the stay
looking around the serene and elegant atmospheres like stillness of the lake surface.

With simple, uncluttered and stylish finishes as luxurious and soothing as Zen-inspired
contemporary design, our suites embrace you with ultimate comforts from the rugged
daily environments.

You have all you need here; space, solitude, tranquility and above all, your special one.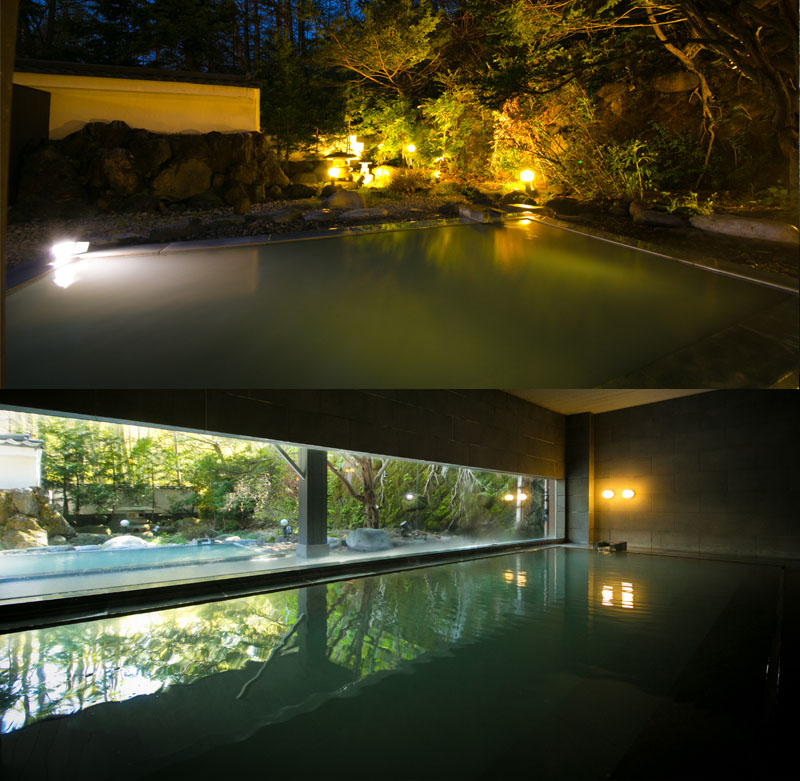 Since the first cultivation by a merchant named Hanbei Okada in the 1800s, Noboribetsu Onsen has been one of the foremost balneal towns in Japan for nine varieties of thermal springs and its abundant sources of flowing. Enjoy the calming scent of sulfur and beautiful milky white hot spring water in your guest suite to your heart's content.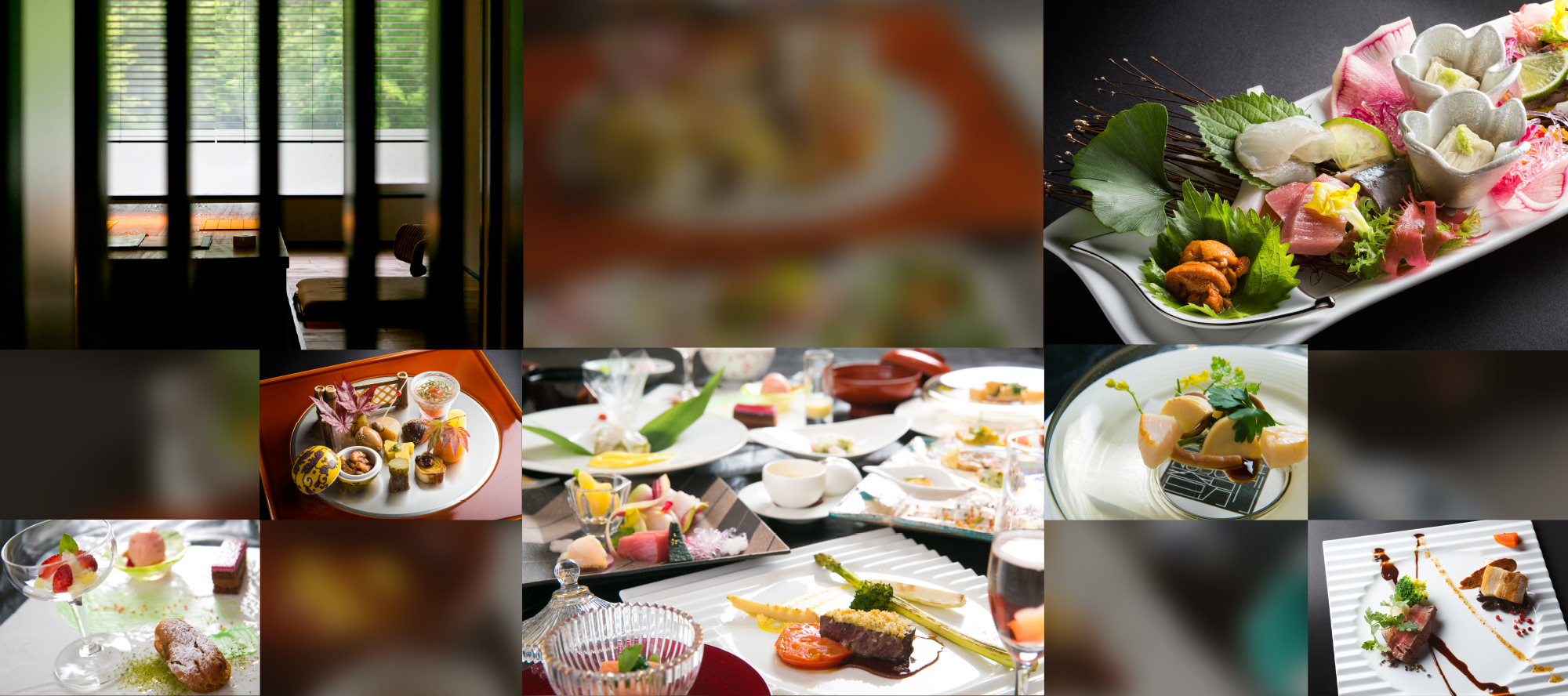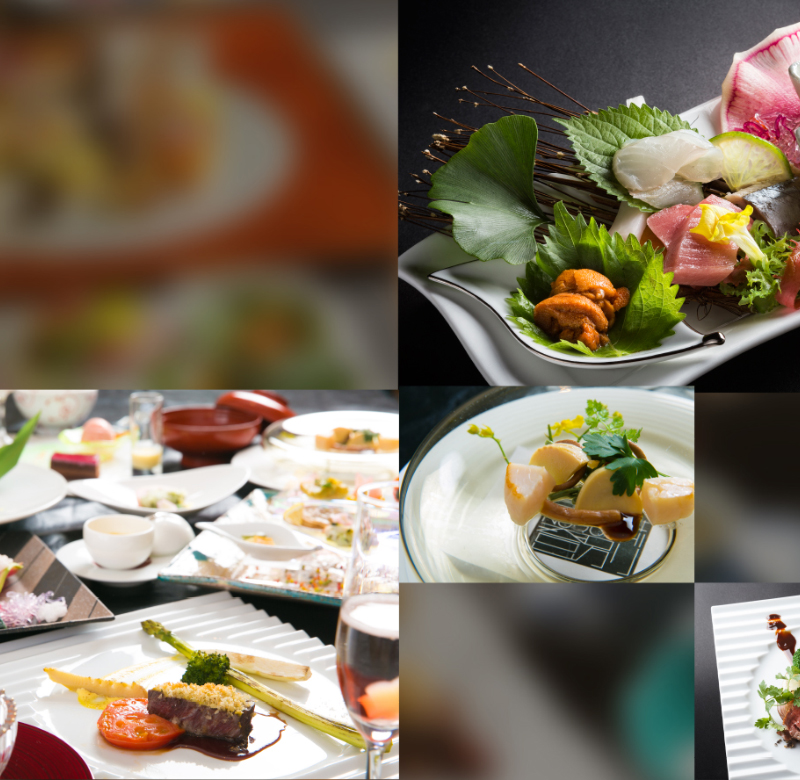 Based on the concept of "Jibie" (locally-sourced ingredients),
our kaiseki cuisine is made with the most delicious local seasonal ingredients.
The various dishes blend Japanese and French cuisine made with the very best ingredients and elegant flavoring.
Enjoy a meal in private rooms with a variety of styles, including hori-kotatsu seating and tables with scenic views.
Children under 13 years old are not allowed to stay.