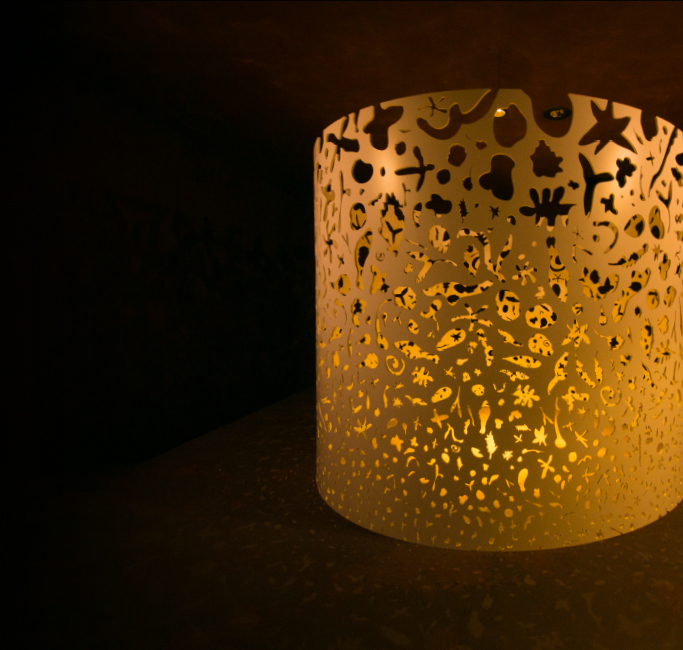 Modernism meets Japanism
Noboribetsu has long been one of Hokkaido's favorite hot springs. Bourou Noguchi Noboribetsu will write a new chapter in its history. The design throughout the hotel combines refined western styling with a soothing Japanese elegance. Guest room suites feature attached scenic hot spring baths, and the meals combine the seasonal flavors of Japanese kaiseki cuisine with the essence of western cuisine. Hot spring ambiance worthy of one of Japan's best springs. Get away to a time and place to enjoy being together, enjoy life, and all that follows. Noboribetsu modern — The start of a unique hot spring getaway.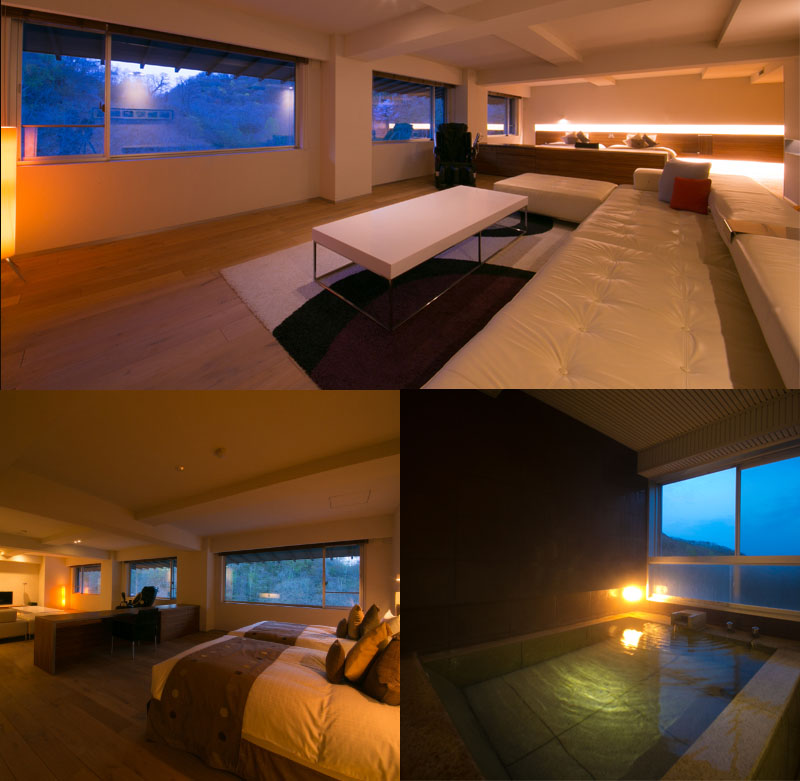 All guest room suites have an attached hot spring bath with a view,
providing the ultimate in comfort and hospitality.
We feel that a level of luxury beyond the everyday is the most relaxing,
so we made lavish use of the space,
and added furnishings with a balance of design and functionality.
Enjoy a pleasant change of pace from the everyday.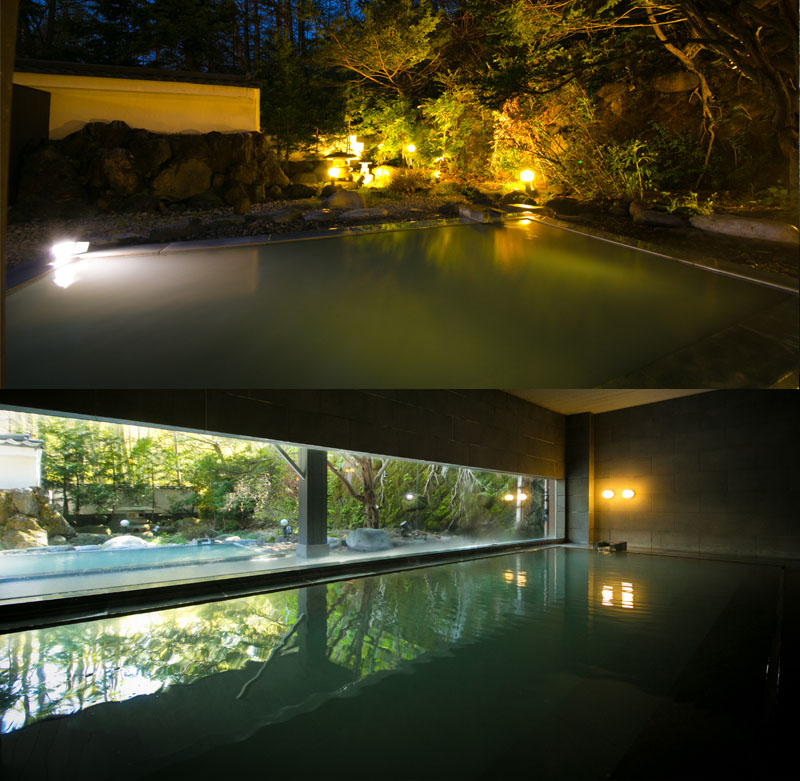 Noboribetsu Onsen boasts a variety of springs and an abundant source of water that is top class in Japan.
With the scent of sulfur in the air and cloudy white waters, the baths embody the atmosphere of the hot spring. Enjoy the picturesque natural scenery together in an open air bath,
or stretch out in the guest room's bath and have the view all to yourself.
Enjoy the very best of hot spring bathing.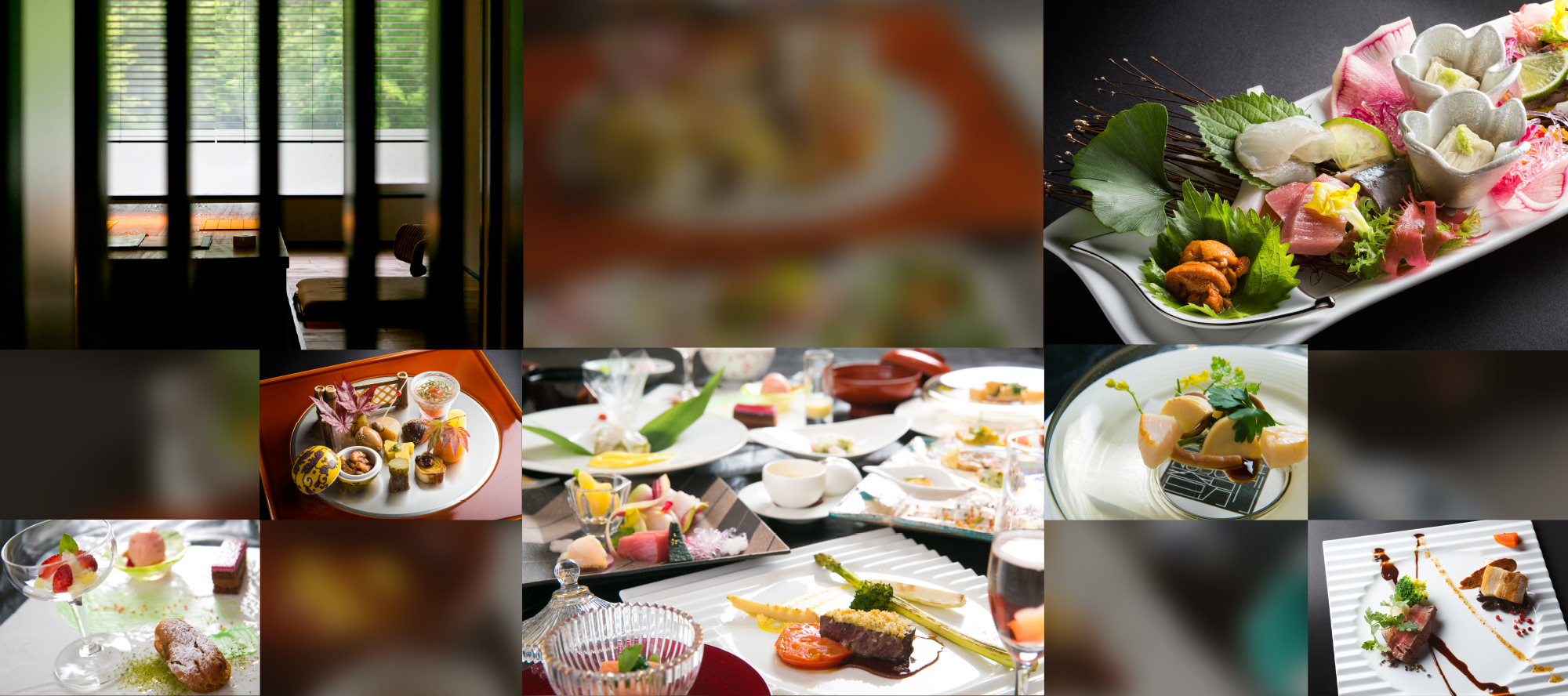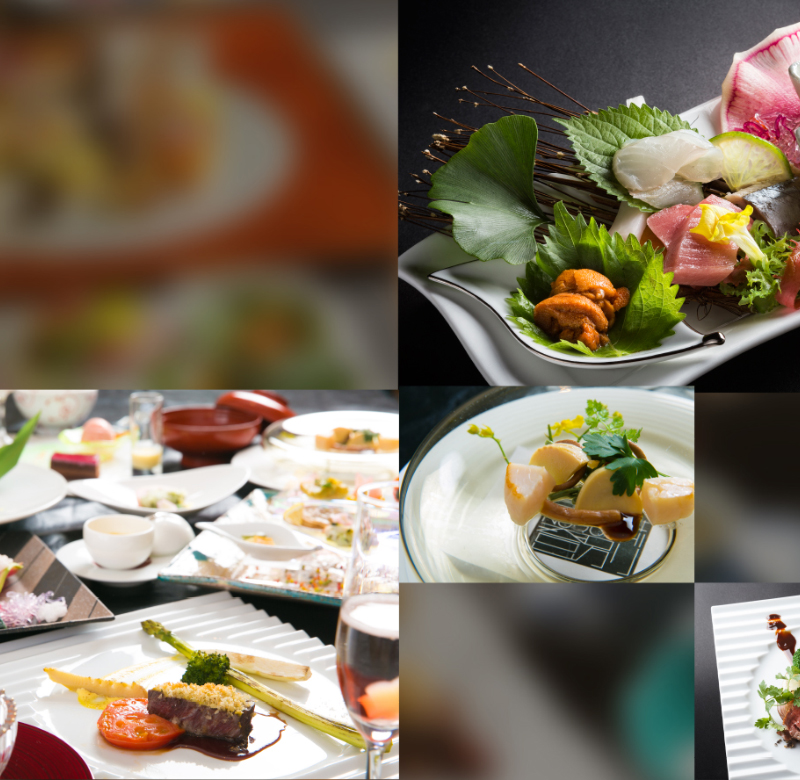 Based on the concept of "Jibie" (locally-sourced ingredients),
our kaiseki cuisine is made with the most delicious local seasonal ingredients.
The various dishes blend Japanese and French cuisine made with the very best ingredients and elegant flavoring.
Enjoy a meal in private rooms with a variety of styles, including hori-kotatsu seating and tables with scenic views.
Children under 13 years old are not allowed to stay.